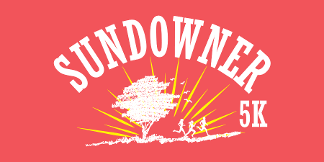 Sundowner 5k
July 15 | 7:00p | Pilcher Park
$35 pre-reg thru June 30 | $40 July 1-14 | $50 race day
Inwood Run Club rates available
Sundowner Tot Trot and Junior Jog + 50 Yard Dash | 6:30p
$15 pre-reg + race day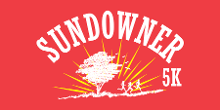 ABOUT THE RACE
Over 20 years running!
Join us for a local summer tradition … over 20 years running! This USATF-certified course route was redesigned and repaved in 2017 and features a scenic wooded route through historic Pilcher Park.
Of course, the Sundowner wouldn't be complete without the kids races – a 1 mile Junior Jog for kids ages 6-12 and a 50 yard Tot Trot for kids 6 and under. All youth participants will receive a custom t-shirt and medal.
Pre-registered runners will receive a custom short-sleeve performance t-shirt and all runners will receive a finisher's medal. All runners will be treated to a post-race cookout in the pavilion.
The Sundowner 5k is a chip timed race. The overall male / female and masters (age 50+) male / female winners will be awarded prizes. In addition, age group awards will be given to the top 3 male/female finishers in each age bracket. Please see the FAQs for age group brackets.
$35 thru June 30 | $40 July 1-14 | $50 race day
The Sundowner 5k is the second race in the 2021 run3 series. Register for all three Joliet Park District races to receive free custom run3 swag. Click here for more information on run3.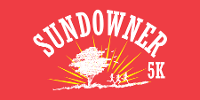 How can I register for the Sundowner 5k?
Online registration is available here. You also can register in-person at the Joliet Park District, 3000 W Jefferson St in Joliet or call 815-741-7275 x100. Sundowner registration is $35 thru June 30, then $40 July 1 thru July 14. Race day registration is $50. Tot Trot and Junior Jog registration is $15 thru race day.
Can I run the Sundowner 5k virtually?
There will not be a separate virtual registration for the Sundowner 5k. Runners who choose to register for the race and run virtually on their own are still eligible for run3 swag.
Will race day registration be available?
Race day registration will be available if the race does not sell out. Race day registration is $50. Please note that apparel availability and size selection may be limited on race day.
Is there a group registration rate?

How do I sign up my group?
Organized groups of 15 or more runners can receive a 20% discount on each runner's registration. Interested groups may contact Denise Ryan for more information – dryan@jolietpark.org. *Inwood Run Club members are not eligible for group discounts.*
When and where is packet pickup?
Race packet pickup for pre-registered runners will be Wednesday, July 14 from 6a-7p in the Community Room at Inwood Athletic Club (3000 W. Jefferson in Joliet). Packet pickup also will be available on race day.
What age children are allowed to run the kids races?

Can I run with my kids?
The 1 Mile Junior Jog is for children ages 6-12 years, and the 50 Yard Tot Trot is for children age 6 years and under. Parents are welcome and encouraged to run with their children in either race. For the safety of all participants, strollers and bikes are not permitted on the course.
Do you allow walkers for the 5k race?
Walkers are welcome to register for the Sundowner 5k, however, it is strongly encouraged that all participants walk / run at a 15 min/mile pace or better. This ensures that all racers are off the course by nightfall.
Is there an available course map?
The 5k course map is available here. Please note that much of the course is open to traffic (except on race day), so runners are encouraged to exercise extreme caution if they choose to practice the route before race day.
Where should I park on race day?
Parking is limited near the race site. Offsite parking will be available, and a FREE shuttle service will transport you to and from the race site. Gear check will be available. See below for more information.
LOT 1 - NATURE CENTER - Shuttle/lot hours - 5:00-6:00p + race end-9:00p
Enter the east side of Pilcher Park onto Highland Park Drive from Route 30. Shuttles times are limited to accommodate the race route. Access to this lot will close at 6:00p, and end-of-race shuttles will not resume until after the last runner crosses the finish line. CLICK HERE TO VIEW A MAP.
LOT 2 - ROUTE 30 - Shuttle/lot hours - 5:00-9:00p
Enter off Washington Street via Route 30. Shuttles will run continuously. CLICK HERE TO VIEW A MAP.
What are the shuttle hours?
Shuttles to Lot 1 will run from 5:00-6:00p and from race end-9:00p. Shuttles will run continuously to Lot 2 from 5p-9p. Please be sure to arrive with ample time to park and shuttle to the race site.
Will there be a gear check area?
Yes, gear check will be available. Runners should pick up their items ASAP after the race. Any items left behind will be returned to Inwood Athletic Club and available for pickup the following day starting at 9:00am.
Can I run with my dog? What about a stroller?
For the safety of all participants, your children and your pets, we do not permit pets or strollers (or bikes or rollerblades) on the race course.
What are the age group brackets for awards?
The top 3 male and female finishers in each age group will receive an award. Age group brackets for the Sundowner 5k are:
0-9 | 10-14 | 15-19 | 20-24 | 25-29 | 30-34 | 35-39 | 40-44 | 45-49 | 50-54 | 55-59 | 60-64 | 65-69 | 70-74 | 75-79 | 80+
What kind of food do you serve at the post-race party?
While the menu may vary from year to year, past post-race party menus have included hamburgers, hot dogs, veggie burgers, chicken sandwiches, chips and cookies.
This year, our friends at The Dock at Inwood will be serving up their famous street tacos!
Can my family or friends buy a meal at the post-race party?
Yes! Additional meal tickets are available for purchase for $5/person.
How does my company become a Sundowner 5k sponsor?
Contact Beth Ley, Corporate Relations Supervisor, for more information on sponsorship or participation in any of the Joliet Park District run3 race events: 815-741-7274 x 319 –OR– bley@jolietpark.org
Still have questions? Need more information?
Contact Denise at dryan@jolietpark.org
No refunds due to inclement weather and/or race cancellation.